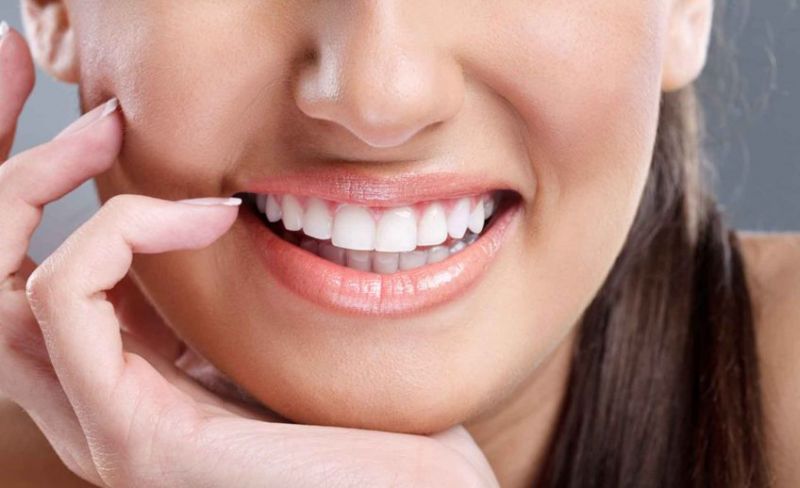 Teeth Scaling & Polishing service in Noida
For a Healthy Body and Mind, it is very important that we keep out teeth clean, what we eat and the health of our teeth defines the health of our complete body. Plus it is now inevitable to have clean and white teeth to be able to flaunt a healthy laugh in front of anybody. People judge our hygiene level by the color of our teeth.
What is Teeth Cleaning?
Professional cleaning includes removing plaque which is soft,sticky, bacteria infested film and tartar which develops on the teeth overtime. It also includes removal of stains from the tooth surface.
Why do you need Teeth Cleaning?
Saliva in the oral cavity coats our teeth, it contains calcium and other stuff which helps our teeth to become strong, this seems to be good but it also has an issue, over a period of time calcium starts depositing on our teeth like limescale in a pipe or kettle. People usually assume it as part of the teeth as it is of the same color as of the tooth and can vary from brown to black in color.
Accumulated tartar or calculus on the teeth gives birth to bacteria to accumulate near the gums leading to gum diseases. In the process of cleaning and polishing, we at Floss Dental makes the surfaces of the teeth clean and smooth so that bacteria are unable to stick to them.
When do you need Teeth Cleaning?
Discoloration of the tooth is a cosmetic problem. You shall visit your dentist if you feel that the color of your teeth has faded or changed.
At Floss Dental, we diagnose tooth discoloration by looking at the teeth and using our portable xray machine which helps in scanning any problem related to teeth or gums.
What to expect from Floss Dental?
If your teeth are sensitive or your gums are bleeding, our dentists will examine the same and treat as per the requirement. Floss Dental is situated at Noida Sector 104 and has team of best dentist in Noida, with close proximity to Noida Extension and Greater Noida regions of Delhi NCR.
We use intra-oral camera which allows our patients to watch us working and understand what's being done to their teeth. People can see removal of tartar from your back molars as well.
At Floss Dental, we use the latest technology available, the doctors are highly experienced. The team consists of orthodontists, periodontist, pedodontist and even surgeons as well.
Post – Cleaning care
Brushing your teeth after every meal
Rinse your mouth with water after having wine, coffee or other drinks or foods that can stain your teeth
Regular cleanings by dentist at Floss Dental helps to remove surface stains and do not let bacteria grow.
Is teeth cleaning painful?
Most people fear to go to a dentist and feel that the treatment might increase pain or create sensitivity in the tooth, though these are just myths. Removing calculus from the tooth actually gives a smooth feel of their teeth afterward.
Though it is important that patient tells the doctor if he/she is feeling uncomfortable. Dentist can use different measures to still clean the teeth while making their patients comfortable.
What is the procedure for scaling and root planing?
Your dentist will start the procedure with a thorough examination of your mouth. Next, they will remove plaque bacteria, tartar, and biofilm from the tooth surface and underneath the gum line using manual hand instruments and/or ultrasonic instruments.
Root planing involves detailed scaling of the root surface to decrease inflammation of the gum tissue. Your dentist will scale the root surface to smooth out rough areas, eliminate plaque, and biofilm development.
What will be the duration of my treatment?
Generally, the whole procedure can be done in a single visit; however, your dentist may also recommend scaling only a quadrant or half of the mouth per appointment.
What is the treatment process for Internal Staining?
Internal Stain (inherently yellow teeth, change of color due to increased intake of soft drinks, coffee, tea, wine etc) frequently can be taken care of by applying a bleaching agent to the veneer of the teeth. One procedure is designated "control fading." With this technique, the dental specialist applies a light-enacted bleaching gel. It makes the teeth get altogether whiter in around 30 to 45 minutes. A few follow-up treatments might be required, or bring home bleaching trays might be given.
In the event that your tooth has obscured after a root canal treatment, bleaching will not help. Your dental specialist can apply a bleaching material too from within the tooth, or you may think about a crown or veneer.
For affordable teeth scaling and teeth polishing in Noida, visit Floss dental.
Floss Dental is a uniquely modern relaxing dental office in Noida with a modern, sleek, well planned facility. Our office is conveniently located to serve the residents of Noida, Noida Extension, Greater Noida and Delhi. ​
Our services ranges from restorative services, periodontal and oral hygiene services, teeth whitening, crowns, bridges, root canal therapies, dental implants surgery and restorations, dentures, prevention through education, paediatric and children's dental care, orthodontics, emergency dental services and facial aesthetics using Lasers. ​
Share this with your friends: