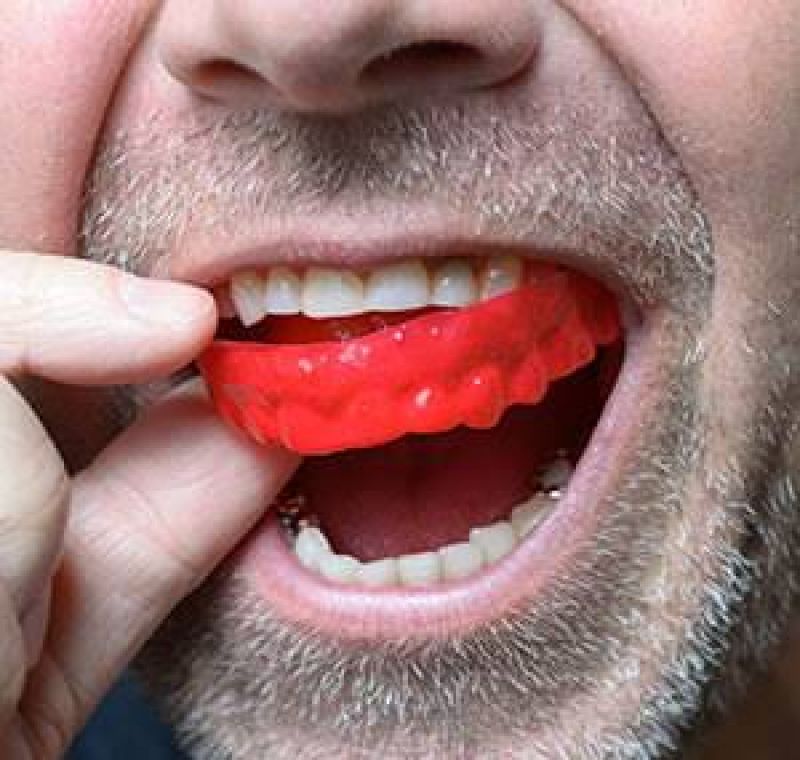 Your Smile is worth protecting, whether you are 8 or 80. According to the American Dental Association, more than 200000 injuries are prevented annually in the United States by sports mouthguards. The National Youth sports Foundation, however, estimates that more than 5 million teeth are lost by sports activities every tear.
If you participate in any contact activity like football, karate, and boxing, or even in any non-contact sport like rollerblading, a custom mouth guard can help prevent potential damage to your teeth. Since a custom mouth guard is made, especially for you, it fits properly and allows you to breathe normally and speak quickly. Custom mouth guards are durable, comfortable, and offer the best protection from any sports injury. When an accident happens, a mouth guard will absorb some of the force caused by a hit to the chin or the jaw. It may prevent a broken tooth or injury to the tongue or lips.
Regular mouth guards which are available at any sports shop are soft, which can pull the muscles to be clinching together, which further aggravates the muscles causing more problem to teeth rather than helping them. It is also advisable to have a customized mouth guard made by your dentist.
To create a customized mouth guard, the dentist is required to make a good impression and trim the model, which should include full depth; it is essential to have a thin base of the model. Then holes are drilled in the palate to open up the palate. Mouth guard material should be 4mm thick and comes in different colours; most people like a clear transparent mouth guard. Then with the help of a vacuum forming machine, mouth guard material is given the shape of the model, and the mouth guard is created. The border of the mouth guard should be about 3mm short of the bottom of the Buccal Sulcus. Finally, a sharp blade is used to give shape to the edges, and with the help of flame, the guard is heated to make it smooth and adapt borders. To customize your mouth guard, we can even fabricate your mouth guard with the name of the athlete.
Customized Mouth guard from Floss Dental is suitable for all sports and provided the highest protection to the smallest extent. Our mouth guard is laminated, three-layered sports mouth guard is soft on inside and outside, hard in between, The hard interlayer extends over the complete protection. Our mouth guard is produced less voluminous with the same protective effect and Boil and Bite mouth guard, which tends to fit poorly and become loose.
To get your customized mouth guard in Noida, Delhi NCR region, visit Floss Dental clinic or call us for more information at 8826268755.
Share this with your friends: