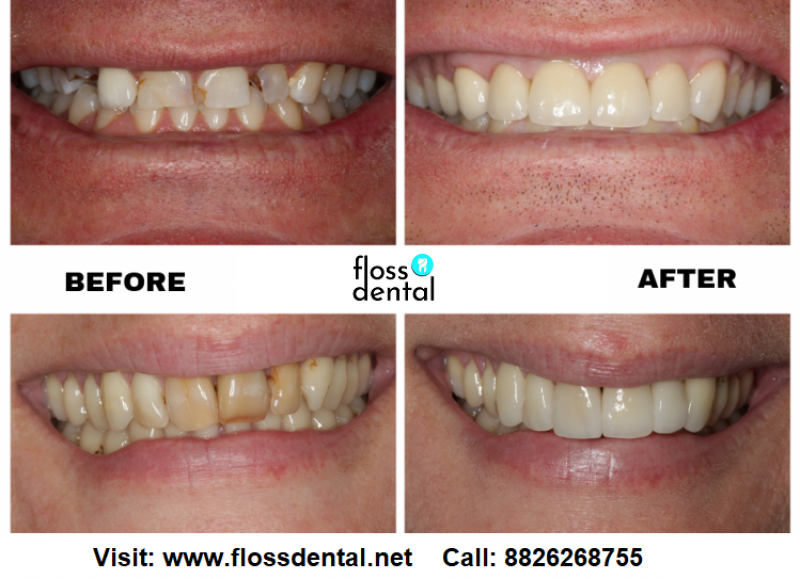 Choosing the Right Cosmetic Dental Clinic in Noida
Noida has emerged as the most popular dental treatment destination for its affordable cost and effective surgical procedures. People from every corner of the globe, are coming here to set them free of the dental problems. This city is the home to a vast number of internationally reputed cosmetic dental clinics Noida.
Despite of having so many dental clinics in Noida you have to be cautious while choosing the clinic which is just perfect to cater your needs. To make your task little easy and hassle-free, here are some points to remember before you choose the dental surgery in Noida.
1. Look for Recommendation: If you don't have any prior experience with any sort of dental surgery, then it is always better to ask people around you for referral. They can be anyone. Ask your friends, neighbours, office colleagues or classmates. You may share your problem with them to get more relevant recommendations from them.
2. Write Down the List of Questions: Before going to any cosmetic dental clinic , you must make a list of the points that you want get clear about along with a set of questions that you may want to ask the surgeon who is going to operate on you. It is very crucial to understand the dental procedure first to know about the pros and cons of the procedure.
3. Fix an Appointment: After you get lots of recommendations of dental surgeons and dental surgery Floss Dental clinics, now it is time to fix appointments with at least 2-3 of them. During your visit to the clinic or surgeon's chamber, you can check by your own, if they are well equipped with professional knowledge and expertise to perform the procedure on you. Appointment with the surgeons also allows you to speak out of your problems and expectation from the treatment. You also get a chance to meet surgeons personally to build a bond with them.
4. Cost of Treatment: Not all cosmetic dental clinics of Noida offer dental treatments with same fees. Before your search for the right dental surgeon or cosmetic dental clinic starts, you have to decide your budget that you can afford of such procedures. Always ask the clinic or the doctor about the approximate cost of the treatment. Don't just go for any cheap deal as it may cost you more in terms of your health. Look out for a clinic which fits your budget as well as your requirements.
5. Check Certification and Reputation: There are many dental clinics in Noida that do not have proper authorization and certification to perform any type of cosmetic dental procedures. You have to check the certification and medical expertise of the dental surgeon along with accreditation certificate of the clinic. Online reviews and testimonials are good ways to check authenticity of any dental clinic in Noida.
6. What Are the Risks Involved? Like any other surgical procedure, cosmetic dental surgery also involves some risk factors. During the appointment, ask your doctor about the risk factors involved with the surgery/procedure. This will save you from making any unrealistic expectation leading to post-surgical disappointment.
Share this with your friends: